Our aim is to serve you the best German food in San Luis Obispo county at our authentic German restaurant and beer garden!
Every item on our menu is house-made from family recipes.
With classics like Wurst and Schnitzel, Sauerkraut and Pretzels (locally made!), you'll experience what it's like to have a home-cooked meal at a friend's house in Germany.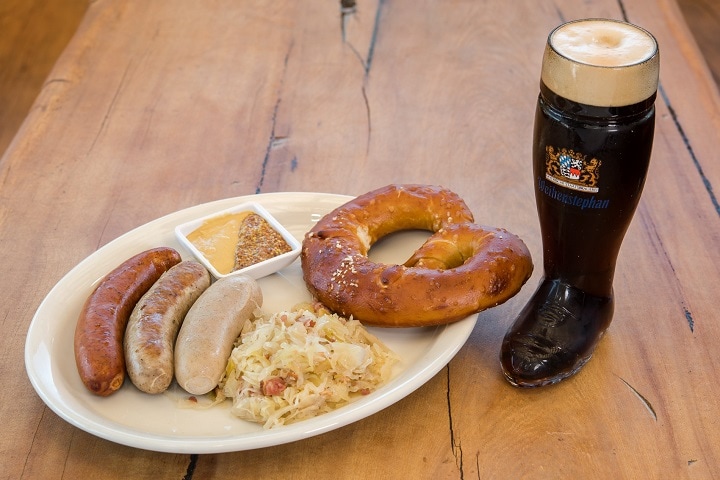 You can try a large range of the best German beers or our own locally brewed Beda's Beers. Local Central Coast wines and craft cider join the beverage menu.
We often have a weekly specialty item that's not on our regular menu, and our selection rotates weekly. Here are just a few… are you hungry yet?
What's the best way to know the specials we're cooking up for you? Sign up for our Prost News newsletter or follow us on social media.
MAIN ITEMS (Lunch & Dinner)
We're known for our authentic regional German cuisine. If you're looking to try one of our signature dishes, we recommend our Schnitzel and Wurst items as your main course, then of course our Sauerkraut, Spatzle, or Rotkohl as sides. (Not boasting, but many people think our side of Pommes Frites are some of the best in SLO. You decide!)
Pick Your Favorite Sausage!
Many entrees come with one or two sides. Order additional sides ala carte: small $5 / large $7 
Sunday Brunch at Beda's starts your day with hearty options like Bauernfrühstück (Farmer's Breakfast), Spatzle & Eggs, Breakfast Schnitzel and more. Add a Mimosa if you please!